SALON

201 – For an appointment ring 01280 702201
Salon 201 is proud of its reputation as a premier salon in Brackley.
Whether it's a case of turning your ideas into a great look, or working with you to create a new style, you are guaranteed a top-notch hair appointment leaving you relaxed, satisfied and happy with your hairstyle and colour.
All our customers, ladies or gents, young or old, are assured of the friendly welcome and great service that will leave you wanting to know when your next appointment is!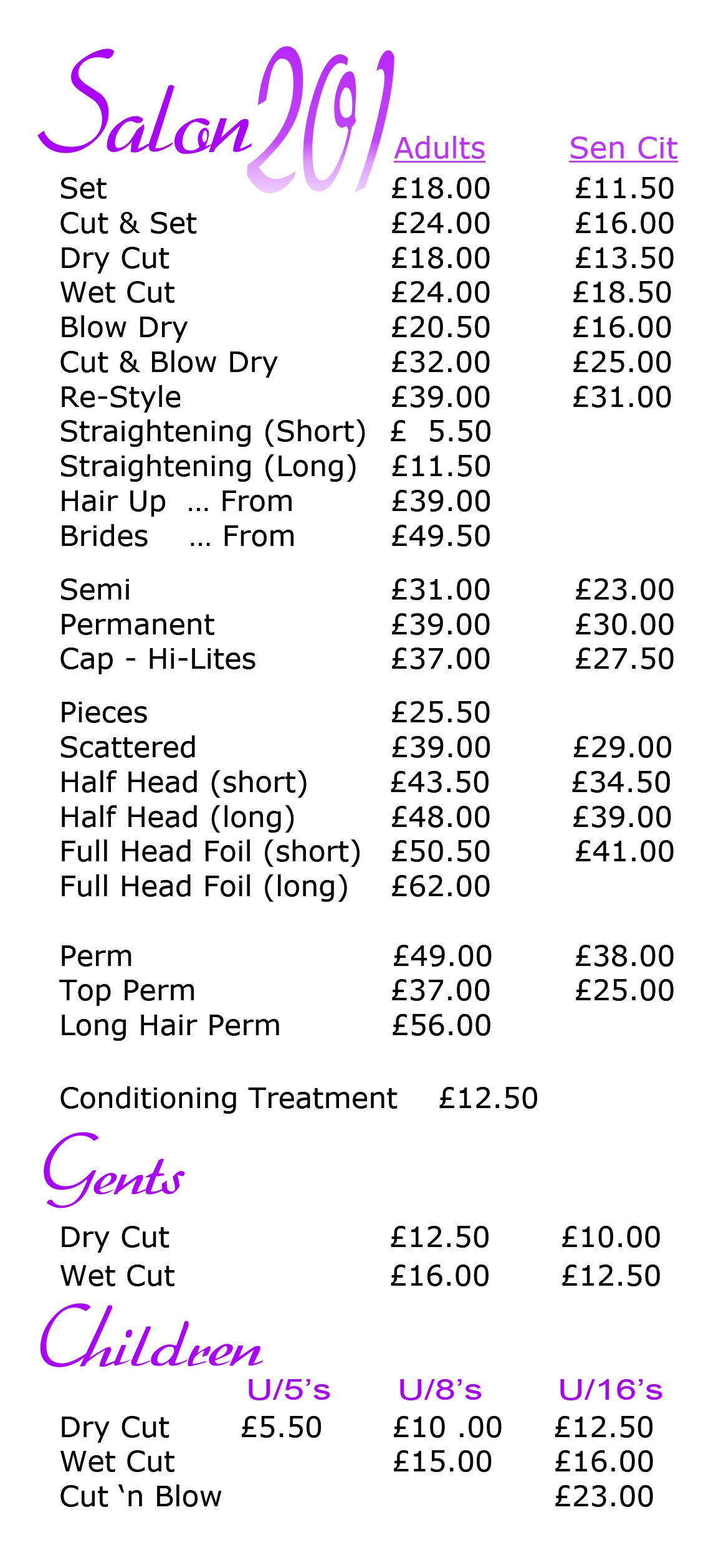 OUR

SERVICES

We offer a full range of professional hair cutting, styling and colouring services, including giving you hair advice before, during and after your appointment.

Have a look at our services on offer and be sure to make an appointment. If you are unsure with what any of our services are, look at the price list to see full descriptions. And if still unsure, please ring the salon on 01280 702201 and discuss your needs with our expert team of friendly stylists.